1150 Magic Way , 92802 Anaheim
Ver mapa
HOTEL

Este legendario hotel ha sufrido una transformación que no sólo evoca recuerdos lúdicos de sus primeros días, sino que infunde una sofisticada rociada de polvo de hada Disney. El equilibrio perfecto entre lo contemporáneo y lo nostálgico, con un guiño al pasado y una mirada al futuro con el verdadero espíritu de Walt Disney. Habitaciones con todas las comodidades, 3 piscinas temáticas y 2 experiencias culinarias con Downtown Disney ® District a poca distancia.Los huéspedes del Disneyland Resort, disfrutarán de beneficios tales como Extra Magic Hour, Key to the Magic Card y Package Express.
FOTOS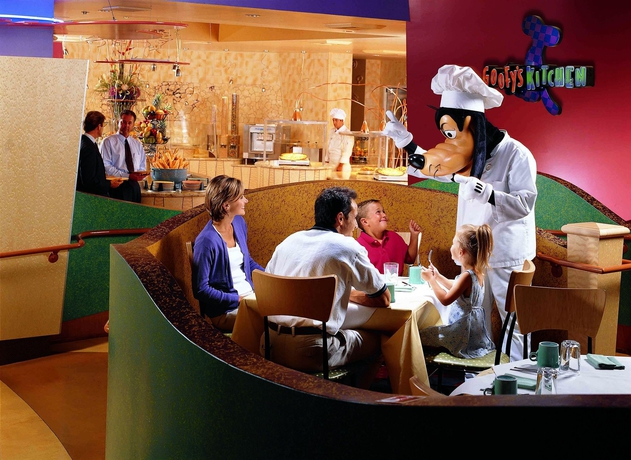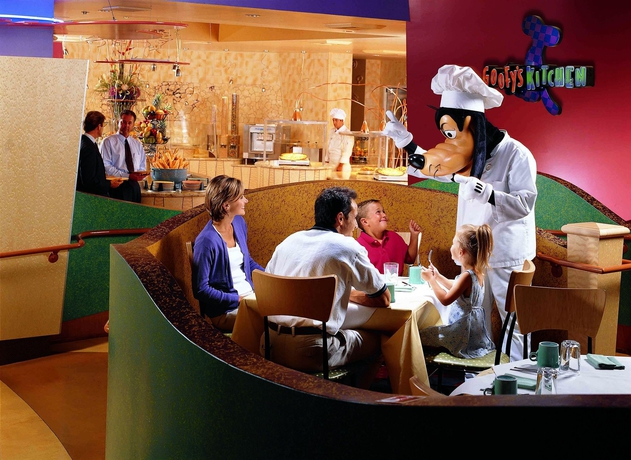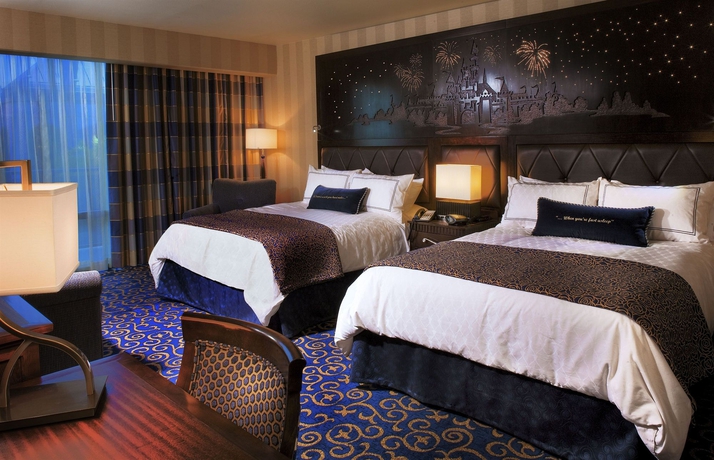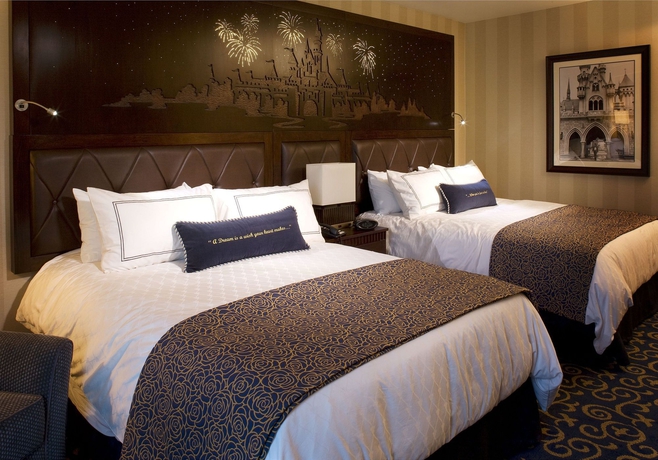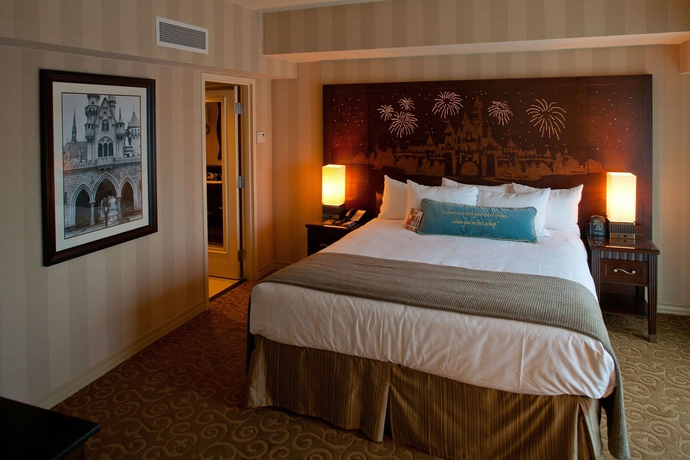 SERVICIOS EN EL HOTEL DISNEYLAND HOTEL
Establecimiento
Aire acondicionado en zonas comunes
Aparcamiento
Ascensor-es
Bañera de hidromasaje
Bar-es
Caja de seguridad
Cambio de moneda
Gimnasio
Guardarropa
Lavandería (*)
Número de piscinas
Piscina al aire libre
Piscina climatizada
Quiosco
Restaurante -s
Restaurante climatizado
Sala de juegos
Servicio de facturación 24h
Servicio de habitaciones
Servicio de lavandería (*)
Servicio de recepción 24 horas
Tienda-s
Vestíbulo recepción
Zona no fumador en restaurante
Habitación
Acceso a internet
Aire acondicionado individual
Bañera
Baño
Caja de seguridad
Calefacción individual
Cama doble
Cama king size
Ducha
Enmoquetado/a
Minibar
Nevera
Plancha con tabla
Radio
Secador
Teléfono de línea directa
TV
TV vía satélite / TV por cable
(*) Algunos servicios serán abonados en el establecimiento.
BUSCAR TAMBIÉN EN

Provincia: Sherman Oaks, Aeropuerto De Los Angeles, Agoura Hills, Artesia, Bakersfield, Bay Park, Beverly Hills, Brentwood - Belair, Burbank, Burlingame, Calabasas, Carlsbad, Carmel, Carpinteria, Carson, Cathedral City, Chula Vista, Colton, Commerce, Coronado, Covina, Culver City, Death Valley National Park, Diamond Bar, Downey, El Segundo, Escondido, Eureka, Fremont, Fresno, Glendale, Grover Beach, Hollywood, Huntington Beach, Indian Wells, La Jolla, La Mesa, La Quinta, Lago Tahoe, Lago Tahoe Sur, Long Beach, Los Angeles, Los Angeles (centro), Mammoth Lakes, Manhattan Beach, Marina, Marina Del Rey, Millbrae, Mission Valley, Monterey, Napa, National City, Newport Beach, Norwalk, Olympic Valley, Orange County Aeropuerto, Palm Desert, Palm Springs, Pasadena, Pismo Beach, Rancho Mirage, Rancho Palos Verdes, Redding, Redondo Beach, Rosemead, Sacramento, Salinas, San Gabriel, San Pedro, Santa Barbara, Santa Cruz, Santa Monica, Santa Rosa, Tahoma, Torrance, Truckee, Universal Studios Area, West Hollywood, Woodland Hills